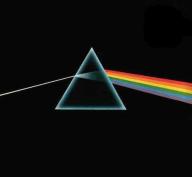 Music
Something I take with me whenever I can is music. Mainly because having to listen to someone else's phonecalls and boring conversations in the train sucks, and because it makes going to school by bike more interesting. Thanks to iRiver, I can listen to .ogg recordings everywhere. (It's just a little bit sad that the beta firmware for the iMP-550 is a bit buggy.)
When I'm at home, it's only silent when I'm asleep. Stuff you'll usually hear coming from my room:
Aphex Twin (when I'm in a weird mood)
Children of Bodom
Dream Theater
Incubus
Massive Attack
Opeth
Pink Floyd
Radiohead
Tool
Underworld
... and a lot more
Obviously, I got CD's of all these artists. Although buying them all would be very expensive, I do try to support all the artists by buying at least two of their CD's.